Are you looking for experienced pool table movers to take care of your table move or billiard table repair? Look no further! The Pool table Movers SOLO® of San Jose is your best option.
We are the only organization in the industry that offers seven days per week of support for our customers. Our team of pros is always ready to assist you, and we use the most technologically advanced systems to make the process as easy as possible.
In addition to billiard tables, we also offer shuffleboard movers!
Contact us now to get your free quote and schedule your service.
Professional billiard table services by Pool Table Movers SOLO® of San Jose
the services we provide are backed by a written guarantee issued by a national organization
Experienced pool table movers in San Jose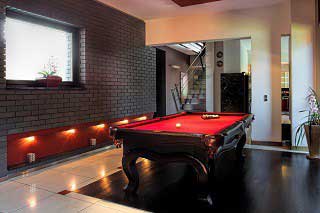 The Pool Table Movers SOLO® of San Jose knows perfectly well that having a professional pool table setup with a precise level is the most crucial aspect to enjoying an optimum playing experience.
With this in mind, we take pride in the workmanship of our technicians, and by the same token, we ensure the leveling of the pool tables we install. We are the only company in the area authorized to issue a written guarantee backed by a national organization.
Find out why the Pool Table Movers SOLO® of San Jose is your best option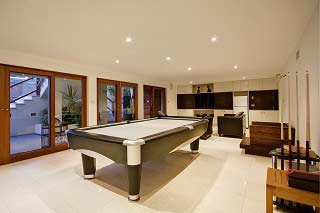 Pool Table Movers SOLO® in San Jose, California, offers clean and skillful pool table moves. Please consider the possible risks of having your pool table move carried out by someone other than a professional. Our technicians have the right tools and employ precise techniques to ensure the best possible service.
Furthermore, In other words, a complete pool table move is carried out in 3 phases: a meticulous disassembly of the table, safe transportation, and professional assembly with level. Also, we can take care of your pool table refelting using new cloth during installation. We handle everything from start to finish.
Your satisfaction has made us the industry's largest and most professional company.
We also provide our expert pool table moves service in surrounding areas, such as Campbell, East Foothills, Milpitas, Cupertino, Sunnyvale, Saratoga, Los Gatos, Mountain View, Los Altos, Fremont, Palo Alto, Newark, Stanford, College Park, Chinatown, Heinlenville, and more!
Guaranteed satisfaction and leveling on applicable pool tables. We can move pool tables from house to house and we service local businesses also.
Qualified pool table installers backed by the ABIA
Our experienced pool table installers have decades of experience servicing pool tables in all types of services and repairs. The only national organization in our industry backs the San Jose Pool Table Movers SOLO®.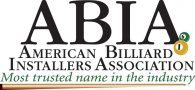 Members of the ABIA, the only company in San Jose, California, to offer you an exclusive 1-year service guarantee IN WRITING  and issued by the American Billiard Installers Association.
Please note that we offer new cloth when moving a pool table during installation time. Not only is this the best time to get this service taken care of, but we also offer an exclusive guarantee.
Our professional pool table installers also work with standard woolen pool table cloth and tournament-grade worsted materials. Also, if you're unsure which size of the table to pick, check out the guide of pool table room sizes we put together for your convenience to verify the pool table will adequately fit in the room where you want it set up.
This document is the only one in the industry that warrants the quality of the cloth we provide against any rips, tears, or manufacturer defects for a whole year! Please let us know in advance so our pool table installers have the material ready in your desired color.
Pool table installers SOLO® of San Jose offers the following services as well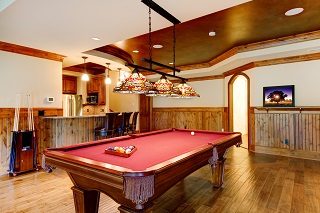 Pool table moves from start to finish
We properly disassemble your pool table and safely transport it in pieces to the end location, build it from the ground up, and make sure it's perfectly level and refelt with new or existing felt.
We move pool tables in homes, businesses, and even garages! We handle every aspect of your pool table move. We come to your home, unpack if necessary, cover rails, seal the seams with beeswax, and professionally level all three slates using precise leveling equipment.
Pool Table Repairs
Have a little problem with your pool table? We can take care of it! Pool table repairs such as pocket repair, replacement of dead rubber on the rails, or if the pool table is damaged in the storage unit and you need a pool table repair, we can take care of it for you.
Moves to Storage
We will break down your table or move it from storage facilities, your garage, or another room in the house.  If you need carpet laid, do not try to move your pool table! Let us handle that 800-pound monster for you. Are you taking the table out of storage?  We can professionally handle a pool table setup service just for you.
New Cloth / Refelting
We offer new cloth for your pool table refelting service during a move and an excellent old recovery without moving. Our customers can choose from over 30 different colors of pool table felt.

We use the industry's highest quality pool table cloth at this time. We use your existing cloth if you are happy with it: guaranteed satisfaction and leveling on applicable pool tables.