Pool table recovering in San Jose
If you're looking for a team of technicians to carry out your pool table recovering service. The best option in San Jose is the Pool Table Installers SOLO®. We take pride in our workmanship, and our services are covered under a written guarantee.
We have the tools and expert techniques to ensure you get the best playing experience. Give us a call now to get your free quote!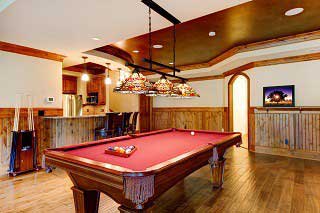 The complete pool table moves service we offer includes proper teardown, transportation, and professional pool table setup with expert leveling. We can recover the table using the existing material only if it is in good condition.
In addition, we have plenty of experience in all types of pool table repair services, such as refelting an already set up table, replacing cushion rubber, and even pocket replacement.
Professional Pool Table Refelting Backed by a Written Guarantee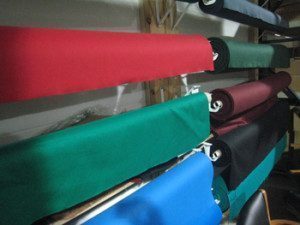 Pool table refelting is a rather intricate task that professional pool table movers should carry out. If the job is carried out by someone that lacks experience, the cloth most likely will be ruined.
For this reason, we strongly advise hiring professional technicians to take care of your pool table refelting service. We have all the necessary tools and equipment to take care of your move, including expert pool table setup and refelting with a new cloth during this time.
We take pride in being the only company in the area authorized to give our customers a 1-Year service written warranty that backs our pool table assembly service. The American Billiard Installers Association issues this document.
The ABIA is the only national organization currently raising our industry's service and practice standards.
The guarantee backs up our workmanship on services provided and materials used during service. Further, if, within a year of service, any issues that our guarantee covers arise. The ABIA obligates us to return and fix those issues at no charge to you.
Pool table refelting material choices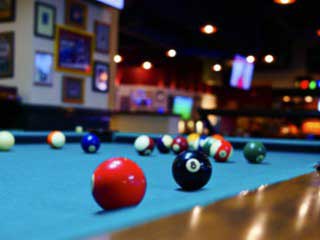 There are differences between standard cloth and upgraded worsted material. The worsted material is manufactured differently, and rather than having a fuzzy finish, it is very smooth and durable.
The worsted felts play much faster and give the player a more responsive and different gaming experience.  You can order your pool table recovering in either material.
Standard woolen pool table felt colors
Stain-resistant material.  Woolen felt is what is most commonly found on pool tables and is most commonly offered with all new pool tables.  The texture is a little "fuzzy" and the slowest of the materials, making it the most economical of the options.
Standard worsted non-brand colors
(Colors may be limited, contact us to get current colors available.)
Pricing your pool table refelting service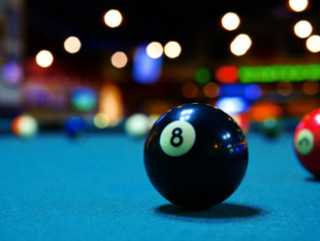 Pricing fluctuates in the area depending on what material you choose and what type of pool table you have. We'll need all of those details to get you an accurate price to get your pool table refelting: the playing surface area of the pool table, the pocket builds it has, if the pool table is an antique or modern style, and lastly if it is already set up and playable or in pieces.
SOLO® San Jose Pool Table Movers can care for your pool table needs. Make sure you check your room size before you decide what pool table to purchase. Check out these pool table room sizes to help you determine if the pool table you are looking into works for you.
As a side note, you don't necessarily have to change out your current cloth during your pool table setup, just as long as it is in good condition and, most importantly, you're happy with it.